About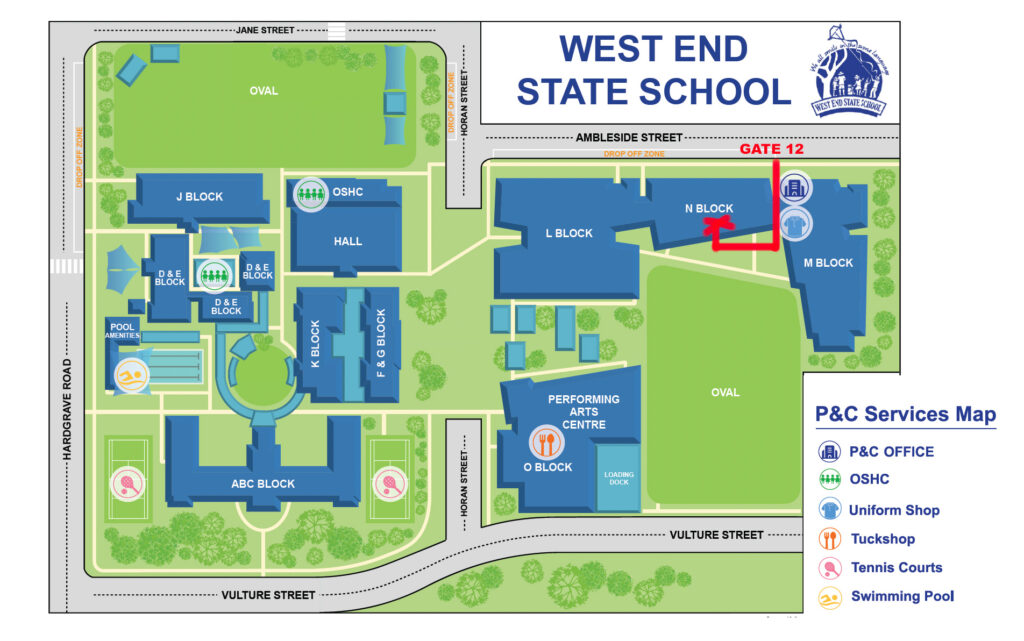 The P&C Executive team is run by parent and carer volunteers of WESS – all of whom generously donate their time and energy to help improve our school and community.
The P&C is made up of the P&C Executive team and its membership body.
The P&C Executive team consists of the following positions:
President – Patrick Van Weeren
Treasurer – David Woolley
Secretary – Alexandra Pintilie
Vice President Community Engagement – Sara Wong
Vice President OSHC – Vanessa Bertagnole
Vice President Fundraising – Nazia Talib
Vice President Facilities – Bradley Hopkins
The following areas are coordinated by Liaisons:
Tuckshop Convenor – Susan Tran
Swim Club – Moira Pryce
Uniform Shop – Maria Kastrissios
Grants – Mia Tran and Sean Hoobin
Traffic – Tennille Roach
West End State School (WESS) is an independent public school with a diverse student population of around 1400 students representing 45 nationalities. We work hard to provide our students with an holistic experience of school that integrates community and cultural experiences with academic rigour and purpose.
The WESS Parents and Citizens Association (WESS P&C) plays an active role in supporting the school to achieve its educational, social and community objectives. The WESS P&C has significantly contributed to creating a caring and holistic environment and keeping WESS in the hearts of the West End community.
When do we meet?
Our P&C meets in person at the Teacher Staff Room in N Block (Gate 12 Ambleside Street) or online (via Bluejeans) on the second Tuesday of each month at 6.00pm. Everyone is welcome to attend and to be involved in discussions at a P&C meeting, however, voting is limited to members only.
Online meeting access via Bluejeans: Link: https://www.bluejeans.com/customers (Then join the meeting). Meeting ID: 605 103 6401 and the participant passcode is 9928. In case of slow or bad internet connection, you can also dial in by phone: +61.7.3123.446
How to join the P&C?
Membership of the P&C is free. Membership forms are available online and at every P&C meeting. To join, please come along to one of our P&C meetings or email your membership form to secretary@wesspandc.org
You must renew your membership annually.
What has the WESS P&C achieved?
The WESS P&C businesses and services support WESS families, by providing affordable uniforms, tuckshop and café services, outside school hours care, swimming lessons and tennis court hire, etc. Any profits from these businesses and services, along with P&C fundraising, support additional services and infrastructure of the school. Over the past few years, the P&C has delivered over $1.25 million in support of the school.
This includes the following over 2019-2022 to date:
$335,000 IT devices for student use, library books, etc.
$265,800 New storage & office area for OSHC
$ 50,000 Water Rats coaches for in-class swimming lessons
$ 30,000 PE teacher salary contribution
$ 15,000 School Values / Vision Branding
$ 17,700 Kitchen appliances for new tuckshop
$ 49,600 New fence to Horan Street and Hardgrave Road
$239,700 P&C Office and Uniform Shop
$ 32,000 Nature play area
$ 62,000 Oval maintenance / grounds keeping
$ 51,700 Air conditioning
$ 65,000 Hepa Air Purifiers
and much more.