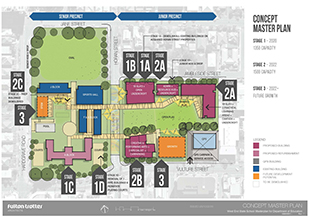 It's been a strange year and the impacts have been felt by us all. Here at the P&C our fundraising efforts have been greatly affected but we still want to support the school with funding. With construction steaming ahead on the new campus there is going to be a lot we can do moving forward to make the new campus ROCK!. Such as –
Helping to outfit the Performing Arts Complex including the new canteen
Moving and outfitting the Uniform Shop
Expanding the OSHC facilities for children
Creating a meeting/multipurpose room for parents to gather, create and discuss (once restrictions allow)
Providing teaching resources for the new classrooms
So how can you help? Make a donation to our School Building Fund.

Share with family and friends about the fund.

The Fund has been established by the WESS State School P&C Association and is registered with the Australian Taxation Office as a Deductible Gift Recipient. All donations over $2.00 are tax deductible.
How to Donate to the Building Fund
We accept all forms of payment. Please see below for the best way for you to make a donation.
CREDIT CARD via Flexischool (please search for West End State School and select the Building Fund)
CHEQUE made payable to West End State School Parents and Citizens Association Building Fund and posted to WESS P&C Association, 24 Vulture St, West End.
DIRECT DEPOSIT to account BSB: 064 131 Account Number: 10140034 (please email once deposit is made so that we can send you a receipt.)
CASH paid to the WESS P&C Office Manager during business hours. Tuesday – Friday 9am – 2pm or email to make an appointment

Donations to the Building Fund will make a difference to current and future students and families.
Thankyou for making our school community better.