When J block went up in 2012 it was the designed and built in the coolest scholastic architectural style. It revealed in its position as the new kid on the WESS block content in its prime position overlooking the oval. But a few years down the track and a few brutal summers have taken the shine off the WESS new kid. All that cross-ventilation design couldn't combat the western exposure, the kids were suffering.
Fast forward to First term 2018, the P&C formulate a plan to raise funds for air conditioning J block. Let's do a colour run!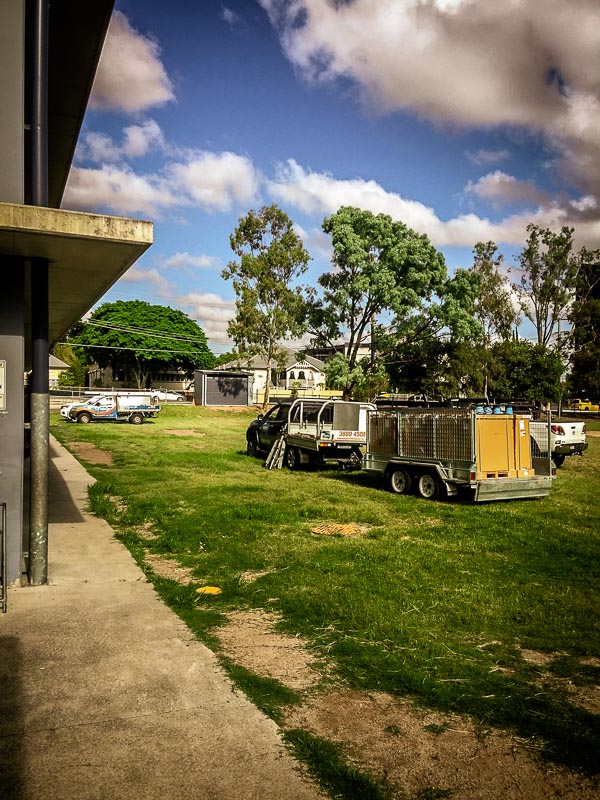 The last day of term one 2018 will go down in history as one of the best attended last days as most of our 950 students raced around the oval getting splattered with powder paint and water sprays. It took a mammoth effort to put on but it was an incredible amount of fun. The concerted effort by the kids raised $30,000 toward the cost of the air conditioning.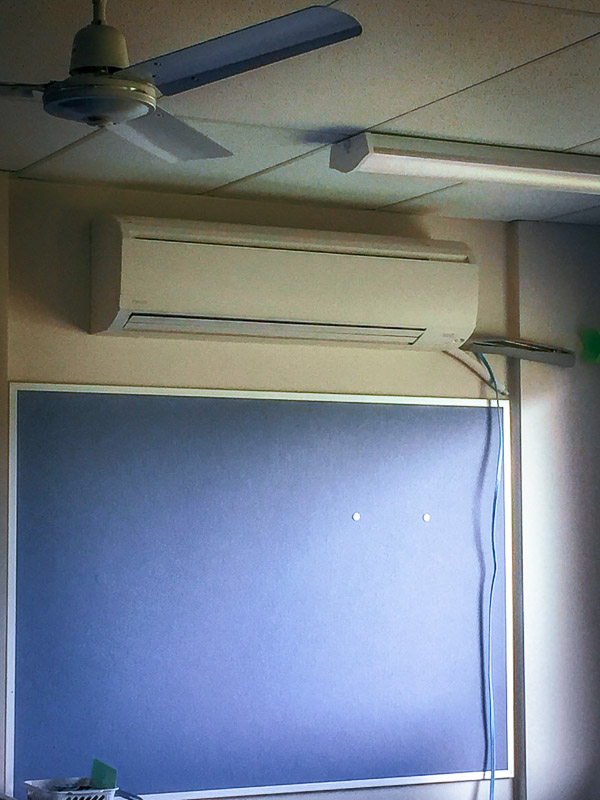 Another fast forward to Christmas holidays 2018, many obstacles have been hurdled; electricity supply, inadequate sub-boards, heritage listings (yes J block is on the Qld Heritage Register) and Department requirements. January 2019 and the crew from Wahoo Air Conditioning get busy making J block cool again. Unexpected resistance from concrete and a final electrical hiccup have all meant the job took a week longer than expected but the deadline of the start of school has been met! We have the cooling power to tackle those hot days and let the kids enjoy their classroom time. An enormous thank you to all those that are helped with fundraising, logistics and installation, you're the cool people that help when you didn't need to. So we appreciate the effort.