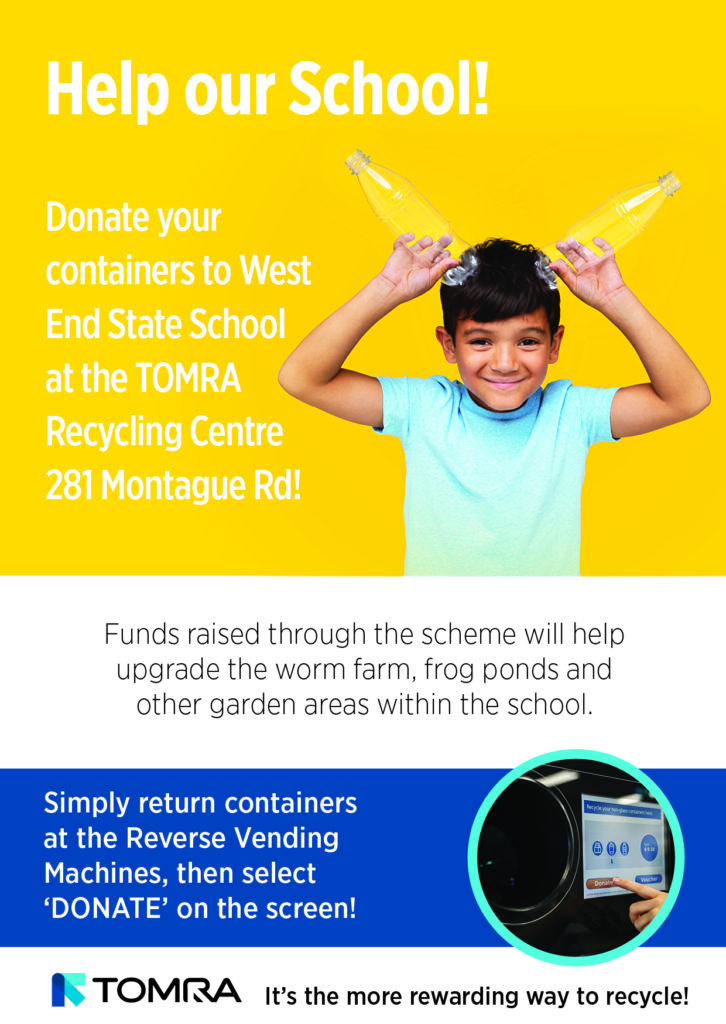 Donate your containers to West End State School at the TOMRA Recycling Centre 281 Montague Rd!
Funds Raised through the scheme will help upgrade the worm farm, frog ponds and other garden areas within the school.
Simply return containers at the Reverse Vending Machines then select 'DONATE' on the screen.
We are TOMRA local partners until early August ( new partners are chosen each quarter). From mid-August we will be distributing a bar code so that you an continue to donate you cans to P&C Projects.