WESS has one tennis court available for public hire at the moment. All proceeds from the court hire are directly invested in our school.
To make a booking, please email or phone 0401 145 728
---
Can I hire the court for a casual booking?
We do not currently cater for casual bookings.
How do I arrange a permanent booking?
Permanent bookings are available after 6pm weeknights, after midday Saturday and Sunday. We are generally heavily booked until 8:30pm on the court Monday to Thursday but spaces do become available. If you are interested in a slot please check the spreadsheet below for for availability and then email us with your preferred times and days.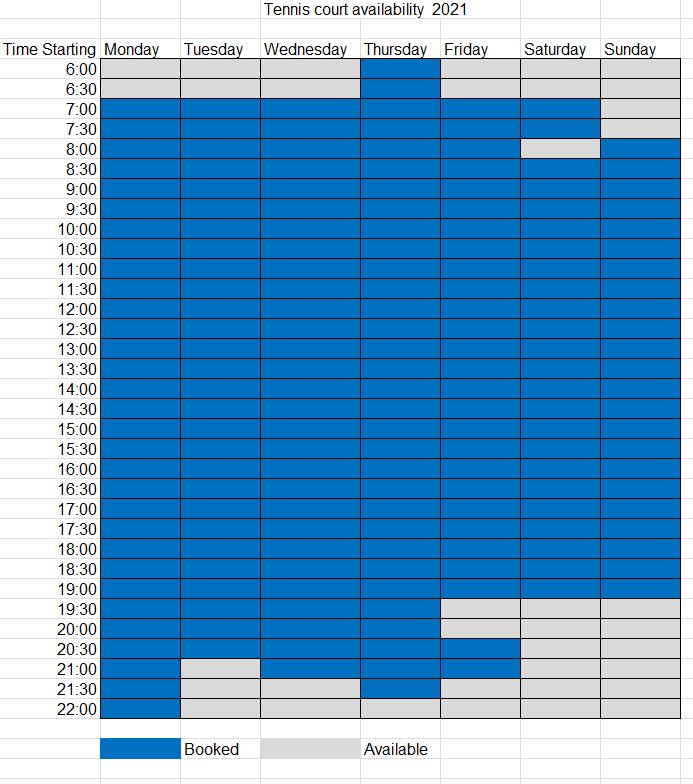 What are the hiring rates?
Permanent rates are $10 per hour during the day and $15 per hour at night
Why do I have to pay?
The West End State School Tennis Courts are managed by volunteers from the West End State School P&C. The money raised by hiring out the courts goes to the West End State School P&C. The funds raised are used by the P&C to maintain the tennis courts and to provide support to major initiatives at the West End State School.